By Mohammed Kutemi
On the 31st of October the European campus of McDaniel College, located in Budapest, Hungary, held its first Halloween party hosted by the student union at a nearby bar. The event was attended by students studying at the Budapest campus, as well as those from the main campus.  The costumes ranged from zombies to Greek gods, animals, witches and cheerleaders among others.
The zombie team consisted of Imani and Jose De La Cruz from the main campus, along with Peter Charlie and Viktor Jósa from the Budapest campus.
We had Mark-Antonio Zivic (from the Budapest campus) dressed up as a Mexican man. From my point of view, that was the highlight of the day because the costume suited him well. He also ended up being called Pedro for the night.
The event was also graced with the presence of one of my best female action characters of all time, Trinity, who Professor Réka Ranky dressed up as from the action movie trilogy "The Matrix".
The night was filled with fun and laughter as students got the opportunity to put responsibilities aside, socialize with their classmates and meet other people from the campus.
There was dinner served, thanks to the student union, who got the college administration to pay for the meal.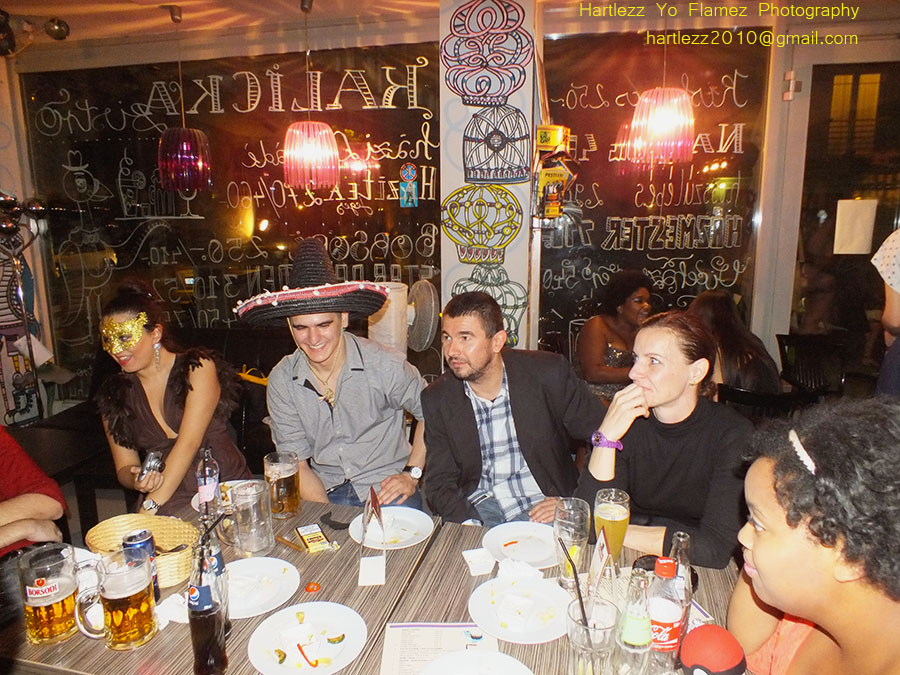 People could also buy some alcoholic drinks and later on the whole crew left, some going out to continue the Halloween party, while others going home to enjoy a well-deserved, good night's sleep.