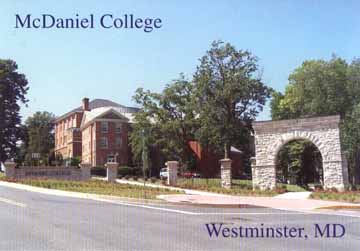 Now that a new academic year begins both the Messenger and the Free Press (our sister publication from McDaniel College in Maryland, USA) slowly begin operations again.
Throughout the semester the Messenger Online will continuously build a bridge with the main news from the Westminster campus.
We start this new section of our newspaper by bringing back an article from the 20th April 2012, where Matthew Arnold reports the announcement by President Casey that the Provost Thomas Falkner will step down at the end of the year from his position and will return to teaching.
You can find this article at the following link: http://www.mcdanielfreepress.com/v2/provost-thomas-falkner-to-step-down-return-to-teaching/
Enjoy your reading!