By Júlia Klinger
The idea of Humans of New York, - HONY-, was started in the summer of 2010 by a guy named Brandon Stanton, who had been fired from his job as a bond trader. Being fired brought him the idea of creating a website, on which he publishes photos about inhabitants of New York. Later on, he started interviewing people and adding their stories, experiences, thoughts and quotes to their photos. His goal was originally to photograph 10,000 New Yorkers, whose photos he would put on an interactive online map. However, the project has evolved into something completely different: a conversation on HONY's Facebook page, where he posts photos every day and his audience responds. Since he began his project, the number of his followers has increased rapidly to more than 12 million.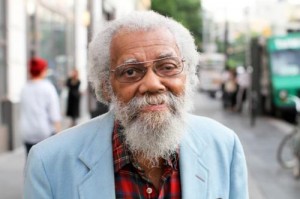 The photographer studied History at the University of Georgia. During his senior year of college he took out 3,000 dollars in student loans and then bet it on Barack Obama to win the presidency. A friend of his heard about his bet and got him a job trading bonds on the Chicago Board of Trade. Stanton traded for three years, which went really well for a while. But then again it went really bad for him later on. After having lost his trading job, he decided to move to New York City and take portraits of strangers on the street.
Stanton uses a professional camera. He is a self-taught photographer, and with that he acknowledges that his skills are often limited. "There's no better example of diversity than people themselves and that's what I focus on," he told New York CBS.
I personally consider HONY a great invention, since it enhances and praises what our generation and the whole society should focus on: humanity. By that I mean that people should focus on being kind and compassionate to their fellow humans regardless of race, age, sex, sexual orientation, religion and other differentiating factors. People should lift each other up and help each other reciprocally. Also, HONY transmits the message of diversity among people. Diversity should be and is more and more advocated nowadays. It is what makes each person unique in a certain way, and it should be accepted and supported.
Make sure to check out http://www.humansofnewyork.com/, if you haven't yet.