By Oluwafemi Samuel.
The Gunners have made an impressive start this season since the coming of summer signing Mesut Ozil.
Ozil, who moved to Arsenal for a fee of £42 million from the Spanish side Real Madrid, where he has spent three succesful seasons and made about 105 appearances and scored 20 goals for the spanish side, has been a major boost for the Gunners fight for the premier league trophy this season. His deadline day signing from Los Blancos stunned football media and his former side in general. However, his role has been replaced at Real Madrid with other stars  such as Isco and Illarmendi who have been adapting fairly to Real's game.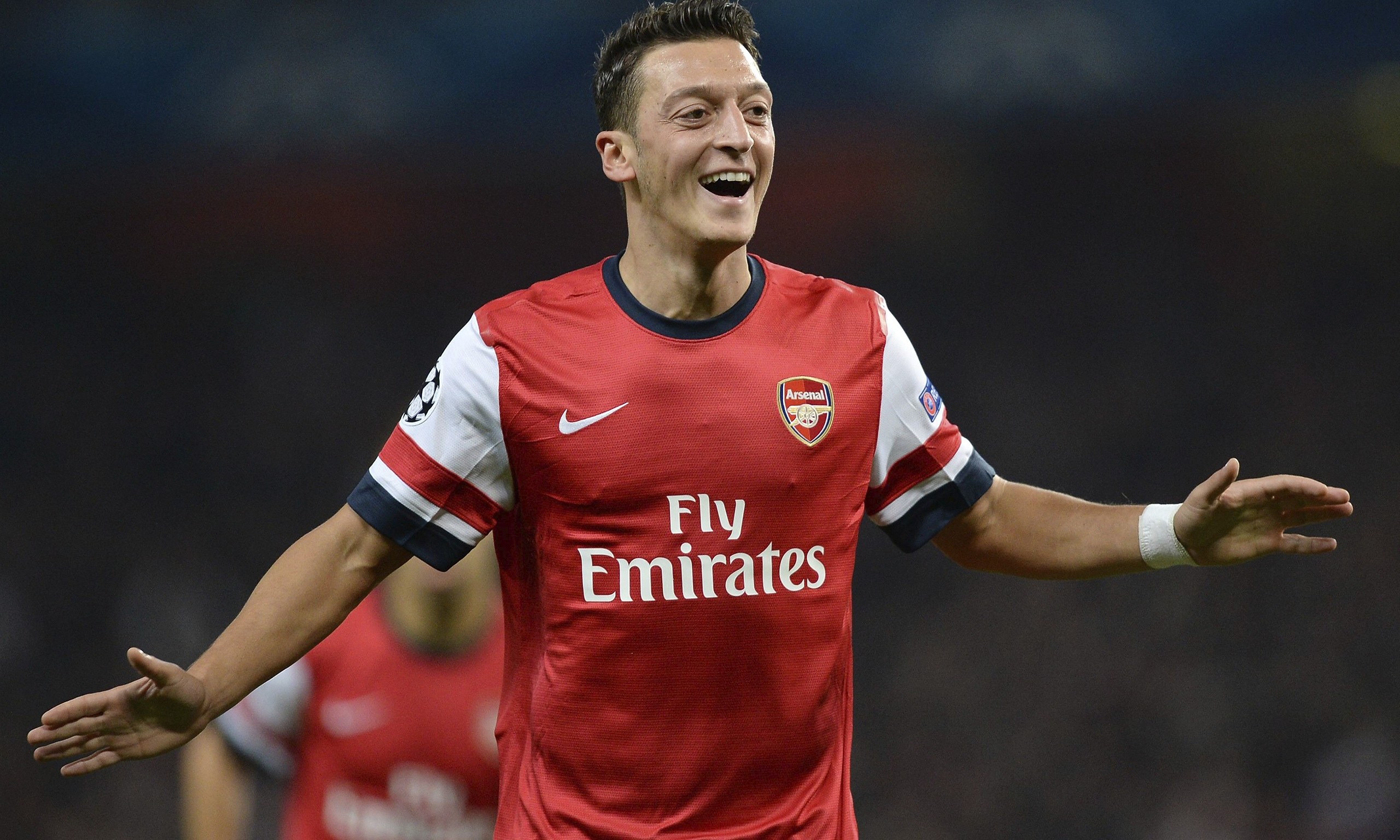 So far, Ozil has been adapting quicker and faster to the Gunners style of play and his new boss Arsene Wenger has further stated that he would continue to improve as well. According to goal.com, Wenger has stated, "I believe that once he is completely integrated we will see even more of him, but he has shown that he is a great player." Ozil has definitely shown that he is a great player so far. Looking at his current statistics at Arsenal, he has made three wonderful assists in four games in the Premier League, and also a goal in the Champions League against Italian side Napoli.
The 24-year-old was considered as a creative midfielder in his former club, as he created and made numerous chances for goals, most notably goals for former Premier League star Cristiano Ronaldo. According to Spanish newspaper AS, Ronaldo was unhappy with his German's move to Arsenal.  Now, Arsenal are destined to take advantage of Ozil's creativity at goals to challenge for trophies this season.
The so-called Group of Death in the Champions League has seen Wenger's side maintain a relative lead in the initial stages, but as of recetly drew level on points with Napoli, at nine points each. In previous seasons, Wenger has been critisized for lack of spending on quality players, but his new signing seems to be the stellar player that Arsenal were missing for quite some time, a player capable of leading them to filling up the trophy cabinet. Next in line in Europe for the Gunners are French side Marseille, who are currently fourth in the group with 0 points, which is expected to be a walk in the park for the Gunners.
Although Sunday's loss at Old Trafford slightly hindered Arsenal's hopes of creating a significant gap between the Red Devils and themselves, Arsenal have nevertheless completed an impressive overall start this new season, both domestically and in Europe. However, Arsenal remains hopeful of serious contention, with the likes of Giroud, Ramsey, and Ozil all being in top form, this season might in fact be the one to break the deadlock of previous seasons without winning any silverware.